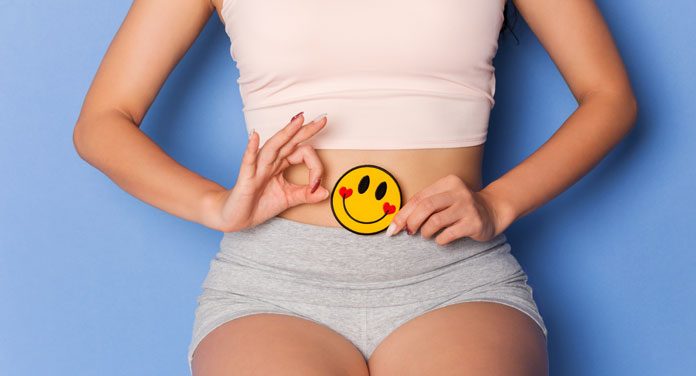 The trend of weight loss and fitness has been a part of daily life for several years. What started out as a simple exercise has become a real health hype. Vitamins, nutrients, minerals, the immune system, metabolism and physical health are no longer foreign words, but they are now part of every health person's vocabulary. Yet time and time again brings new achievements and discoveries. In particular, weight loss is always high throughout. Lose fat, lose weight, build muscle and live healthy at the same time. Just a few years ago, it seemed like an idea that was destined only for elite athletes. However, this should be done very simply today. One way to lose weight is by offering so-called probiotics. They are designed to naturally help you lose weight and feel good about it. But what is the truth?
What are Probiotics?
Probiotics are different compositions of microorganisms. These microorganisms are found especially in the intestinal flora in the form of lactic acid and make a significant contribution to digestion and healthy intestinal flora. So, if the probiotic supplement products are ingested so that only living organisms and bacteria are taken, which should support the body. Existing benign bacteria in the gut are basically scientifically divided into two distinct categories: the so-called Bacteroidaceae and Firmicutes. Lactic acids, which are mainly found in probiotics, belong to the group of bacteria.
What is the significance of probiotics for the human body?
Basically, various bacteria and microorganisms in the gut ensure healthy digestion and a functional gut flora. However, if the ratio of organisms is disturbed, it can also lead to metabolic disorders and therefore weight gain. From a purely scientific point of view, it is debatable whether probiotics influence weight gain, since it is not clear which organisms explicitly affect them and what physical consequences result from them. However, the observed studies of certain probiotics from the peer and animal groups show that there is a correlation between probiotic intake and possible weight gain and weight loss.
How do they work?
The mode of action of probiotics in the human body is based on three different mechanisms. They inhibit fat absorption, promote satiety and increase the body's level of ANGPTL. Some types of lactobacilli promote the excretion of dietary fatty acids. This reduces the fat content of the body as well as the weight. Saturation of the body itself is due to a hormone called GLP-1, which is increased by the absorption of probiotic bacteria. So the appetite is restrained. In addition, this hormone should also promote fat burning. However, this point has not yet been scientifically proven. The effect of the ANGPZL-4 protein, however, is undeniable. It reduces fat in the body and thus contributes to weight loss. By absorbing probiotics, protein levels are increased, allowing the pounds to melt.
What probiotics can be found?
Probiotic bacteria are not exclusively found in commercially available preparations. Thus, micro-organisms are found mainly in fermented and acidified foods. These include, for example, buttermilk, kefir, yogurt or even sauerkraut. However, especially when consuming sauerkraut, care must be taken that the organisms generally destroy heat. So is the healthiest juice from cold sour cabbage. Since a glass of cold cabbage juice does not sound particularly tempting and is certainly not the first choice as a daily drink, there are plenty of high-dose preparations, of which just a few capsules are sufficient to meet the daily needs for probiotics. Slimprobium is enriched with Lactobacillus grasseri, Bifidobacterium breve and Lactobacillus plantarum, and is therefore intended to promote body fat loss.
How do bacteria work?
Lactobacillus grasseri, for example, reduces fat in the abdominal region and thus directly affects the percentage of body fat. Bifidobacterium breve, on the other hand, breaks down sugars, i.e. saccharides and therefore carbohydrates in the body, through its own energy metabolism. The absorbed sugars are broken down into lactic and acetic acid. Lactobacillus plantarum, in turn, only supports passive fat loss. Bacteria bind to the intestinal mucosa and thus support a healthy intestinal flora, which on the one hand has a positive effect on physical health and on the other on metabolism and digestion. When combined, it helps boost intestinal activity and you can lose weight.
conclusion
Although the scientific effect of probiotics has not yet been clearly established, there are already comparative studies showing an effect on humans. However, it is important to note that this effect requires continuous uptake of probiotics. However, if you are interested in a healthier gut flora and moderate weight loss, probiotic bacteria are a real gain. Finally, bacteria not only have a positive effect on weight loss, but also on the immune system and thus represent a significant gain for the body.
Ad: This post contains ads. The content and my opinion were not affected. More information: www.trusted-blogs.com/advertising
Photo credit: kei907 / stock.adobe.com