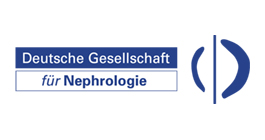 ---
---
10/11/2019 1:00 PM

Chronic Kidney Disease: Reduce New Disease Rate by 30% with a Healthy Diet?
"Pay attention to your kidneys" – With this slogan, the German Society for Nephrology (DGfN) has been promoting eight important kidney protection measures for years. Status of Rule no. 4 "Eat Healthy!" Was reinforced by a recent study. Obviously, diet has a major impact on kidney health. Prevention also includes early detection and timely therapy. The guidance of the German Society for General and Family Medicine S3, prepared by DGfN experts, will be published for the "care of patients with non-dialysis kidney failure in general practice".

Chronic kidney disease (KBK) often occurs in the second half of life. If organ function is less than 10%, they are affected by renal replacement therapy, ie either transplantation or dialysis ("blood washing"), instructions. This represents a deep cut in patients' lives, and dialysis must be dialysed three times a week for four hours. Since dialysis-related kidney failure is not only associated with impairment of quality of life, but is also associated with significantly increased cardiovascular risk, each person should be careful to keep his or her kidneys functional for as long as possible.
With eight tips, anyone can protect his or her kidney function. The recommendations of the Keep Your Kidneys campaign are:
1) Keep fit and active!
2) Control your blood sugar!
3) Measure your blood pressure!
4) Eat healthy and maintain your weight within normal limits!
5) Drink enough!
6) Stop smoking!
7) Do not take over-the-counter medication for a long time!
8) Have your doctor check your kidney every year if you have a risk factor (for example, you have diabetes, high blood pressure, or are overweight).
A study recently published in cJASN (1) reinforces the fourth recommendation and points to the protection of the kidney from a healthy diet. This was even associated with a 30% lower incidence of CKD in this study.
Australian scientists have evaluated 18 studies involving a total of more than 600,000 people and followed them for an average of 10 years. A healthy diet included the Mediterranean diet or the so-called DASH diet, and both included a diet of fruits, vegetables, and whole grains with a little meat, salt, or sugar.
"The result was impressive, although the study was a meta-analysis that cannot be conclusive in itself," said Professor Jan C. Galle, DGfN's press officer. "Other studies (2) have also suggested that a plant-based diet improves several risk factors for CKD progression, including: Hypertension, uremic toxins, inflammation, oxidative stress and blood phosphate levels. In this regard, we think that healthy eating does not protect not only the heart and blood vessels, but also the kidneys. "
However, as the expert points out, it is important to follow all eight recommendations to reduce the risk of chronic kidney disease – and with these primary prevention measures early detection is important. The S3 guideline of the German Society for General Medicine and Family Medicine (DEGAM) in which DGfN representatives worked together will soon be published. Clearly regulates in which patient the kidney values ​​are checked and when to be referred to a specialist (nephrologist). "We believe the new guideline will increase public awareness of kidney disease and better care for kidney patients. We are grateful that DEGAM has taken up this important topic and we look forward to publishing it!"
literature
(1) Bach KE, Kelly JT, Palmer SC et al. Healthy eating patterns and incidence of KBT: A meta-analysis of cohort studies. Clin J Am Soc Nephrol. 2019 Sep 24. pii: CJN.00530119. doi: 10.2215 / CJN.00530119. (Epub ahead of print)
(2) Chauveau P, Koppe L, Combe C, et al. Vegetarian diet and chronic kidney disease. NDT 2019 Feb 1 34 (2): 199-207. doi: 10.1093 / ndt / gfy164
Press contact
DGfN Press Office
Dr. Bettina Albers
presse@dgfn.eu
Tel 03643/776423 / Mobile 0174/2165629
---
Further information:
http://www.dgfn.eu
---
Features of this press release:

journalists
medicine
nationwide
Colorful sciences, scientific meetings
German
---